Father & Son Handcrafted. Gourmet. Award Winning. Spicy Products!
Since it's launch in mid-June 2014, Elijah's Xtreme Gourmet Sauces has achieved great brand recognition
One of the greatest qualities of Elijah's Xtreme®, is the Father and Son handcrafted passion that drives their attention to detail to create well balanced sauces full of flavor and heat. Each recipe is handcrafted to perfection with the goal to create delicious gourmet spicy products that compliment everything it's put on. Adding a kick to any dish or dessert that any spicy lover will enjoy! We have it, from mild to wild! 
Since it's launch in mid-June 2014, Elijah's Xtreme Gourmet Sauces has achieved great brand recognition by winning 44 awards for great flavor and well balanced heat. Both national and international awards including the Scovie Awards, Screaming MiMi's, The International Flavor Awards, Fiery Foods Challenge, The Hot Pepper Awards & Chile Pepper Awards - Chile Pepper Magazine.
• 

Won 47 awards for great flavors and well balanced heat, 10 of which are national 

awards (9-Scovie Awards, Chile Pepper (magazine) Awards, International Flavor Awards 

& NYC Hot Sauce Expo 

Screaming MiMi Awards) Won 1st 

Place People's Preference at Zest Fest 2018 and BEST of 

Show for our new 

Deer Smear 

Pineapple-Mango, habanero  grillin' glaze!
• 

Our sales have grown by over 751% in the last 3 years!


• 

Best Sellers at Bass Pro Shops nationwide


• 

Rolling out into ALL Cabela's nationwide Fall 2018


• 

4.9 out of 5 Stars customer feedback


• 

Top Ranked selling hot sauces on Amazon Prime


• 

Growing into 67 and up to 201 Ingles Markets "local products"- NC/SC/GA


• 

Now available in Earth Fare stores


• 

In Central Markets in Texas


• 

Our Ghost Pepper Sauce is now in 120 Tijuana Flats


• 

Located in over 545 stores nati onwide and growing!!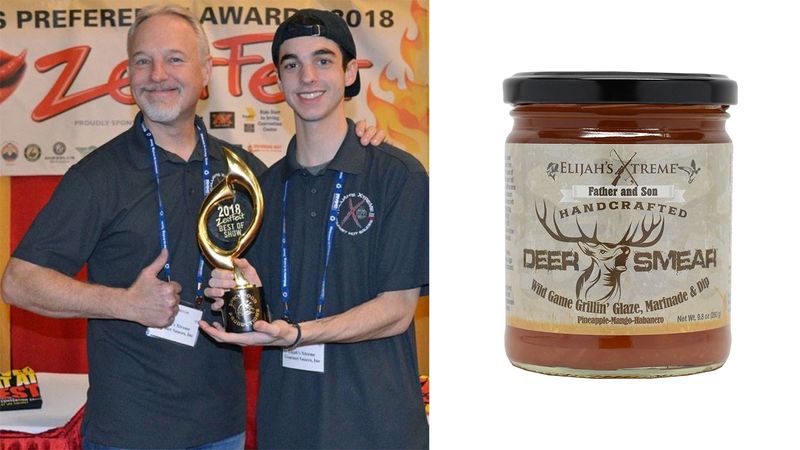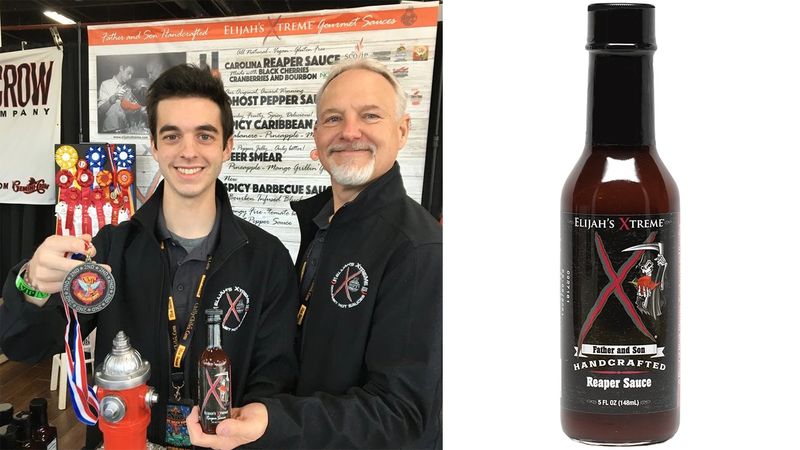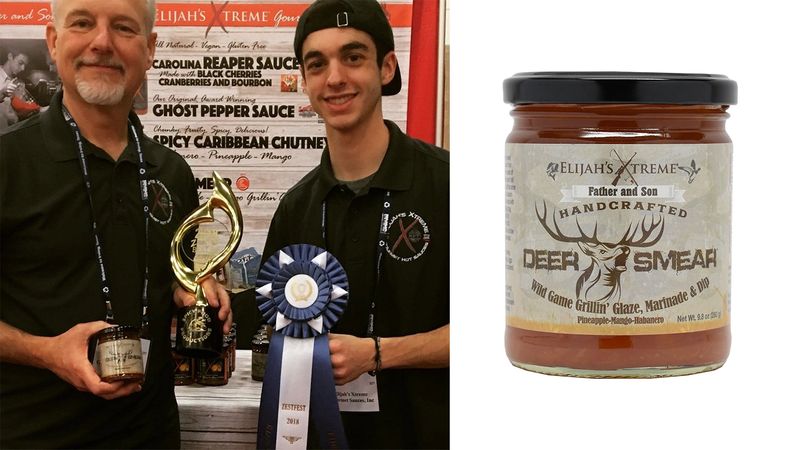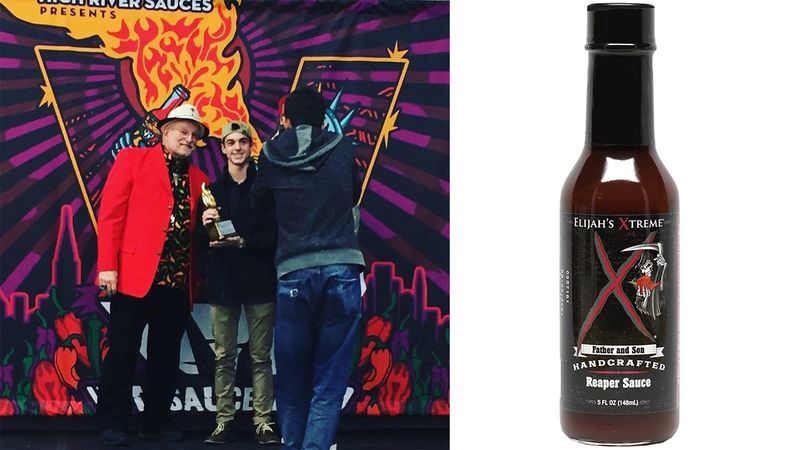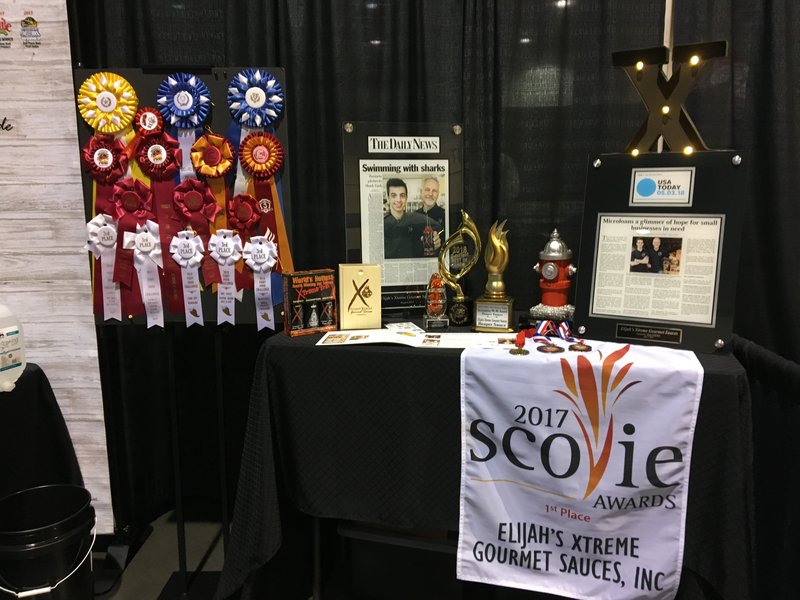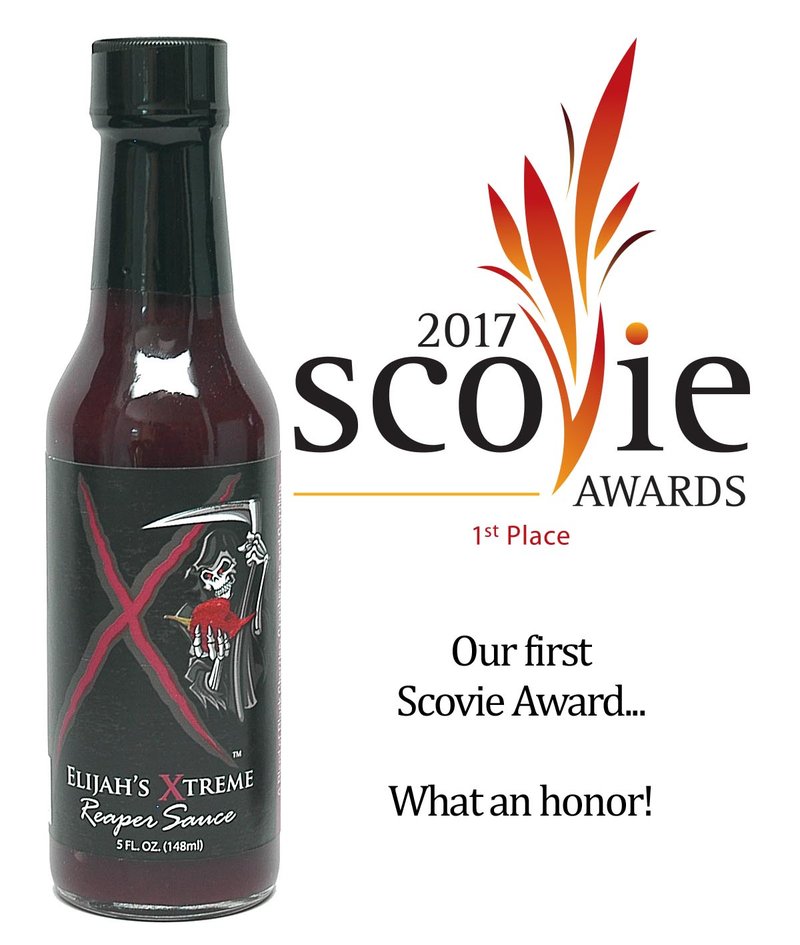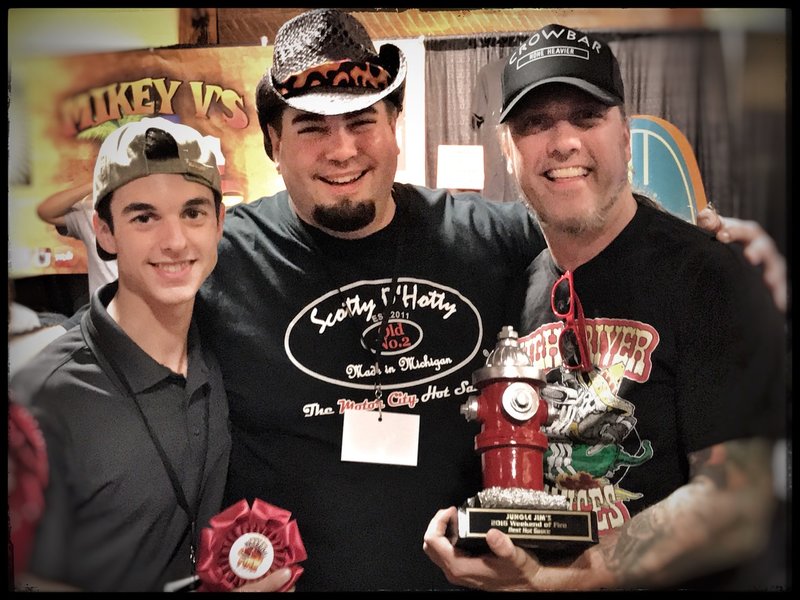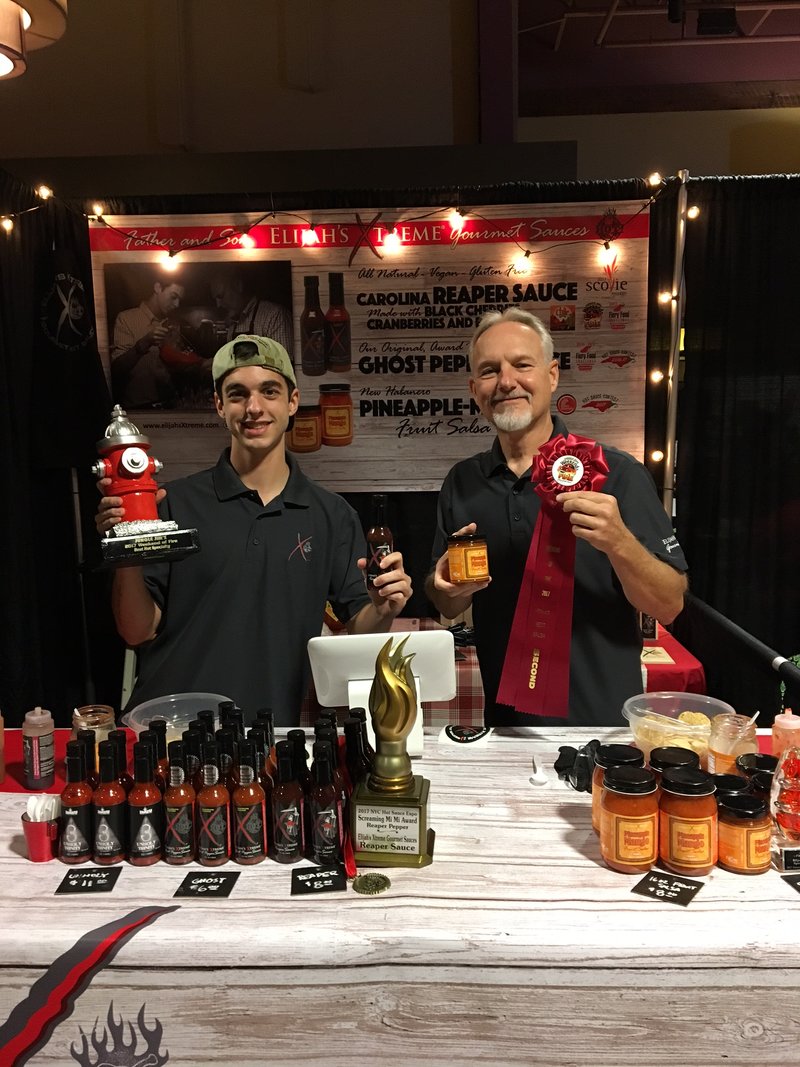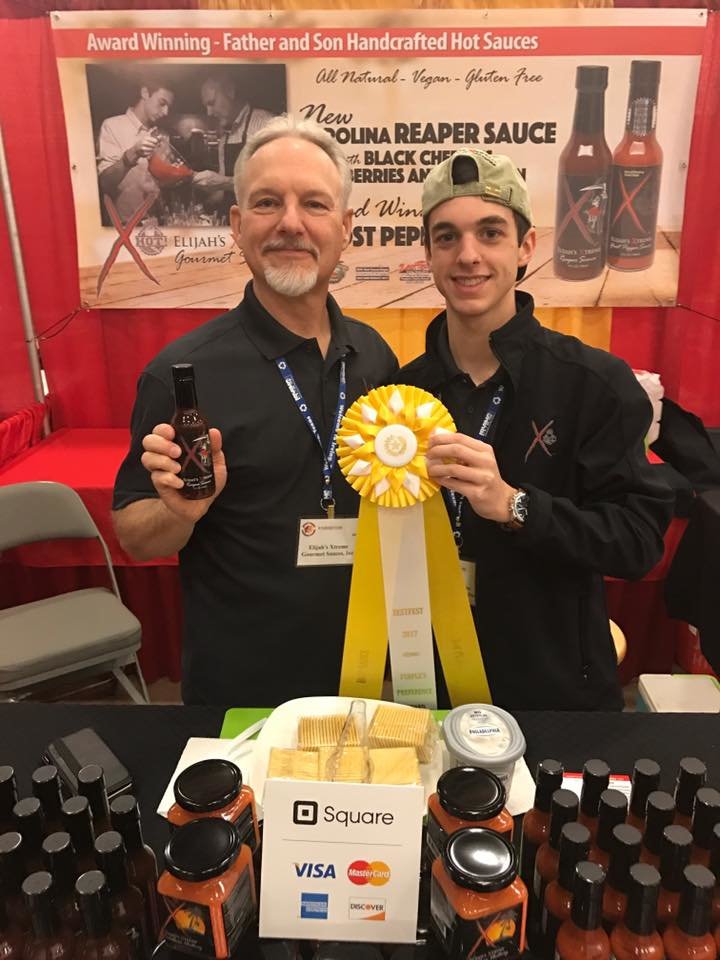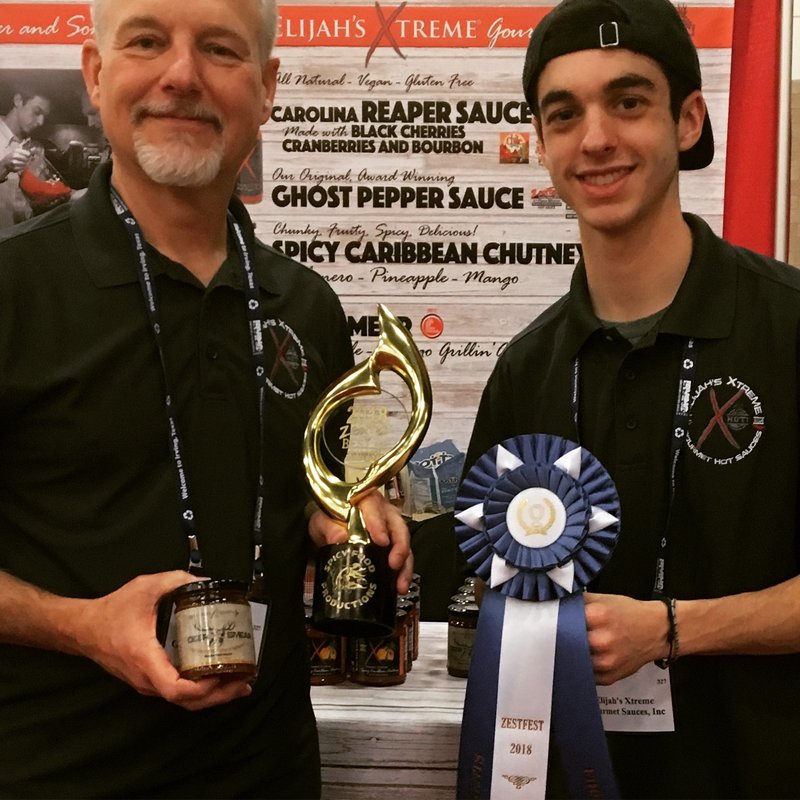 hot sauce, Elijah's Xtreme, Extreme Hot, World's Hottest Hot sauce, Carolina Reaper Hot Sauce, Ghost Pepper Hot Sauce, Deer Smear, grilling sauce, glaze, marinade, dipping sauce, Hot sauce gift set, Worlds Hottest Pepper, Xtreme Regret Scorpion and Reaper hot sauce, Screaming Hot, Hot hot hot, Hot sauce, Spicy BBQ, Bourbon infused blueberry, Tangy fire BBQ, Award-winning, Sweet Heat Hot sauce, Fruit base Hot sauce, Tomato base hot sauce, Spicy lover, Gift pack, Gift ideas, Hot Sauce Gift Set, Father and Son, Handcrafted, Delicious, Gourmet hot sauce, Wild Game Grilling Sauce, Shrimp dipping sauce, Kentucky Bourbon, Reaper Sauce, Scovie Awards, Award Winning, Best Hot Sauce, Hot, Hot Hot Hot, Great Flavor and Well balanced heat!