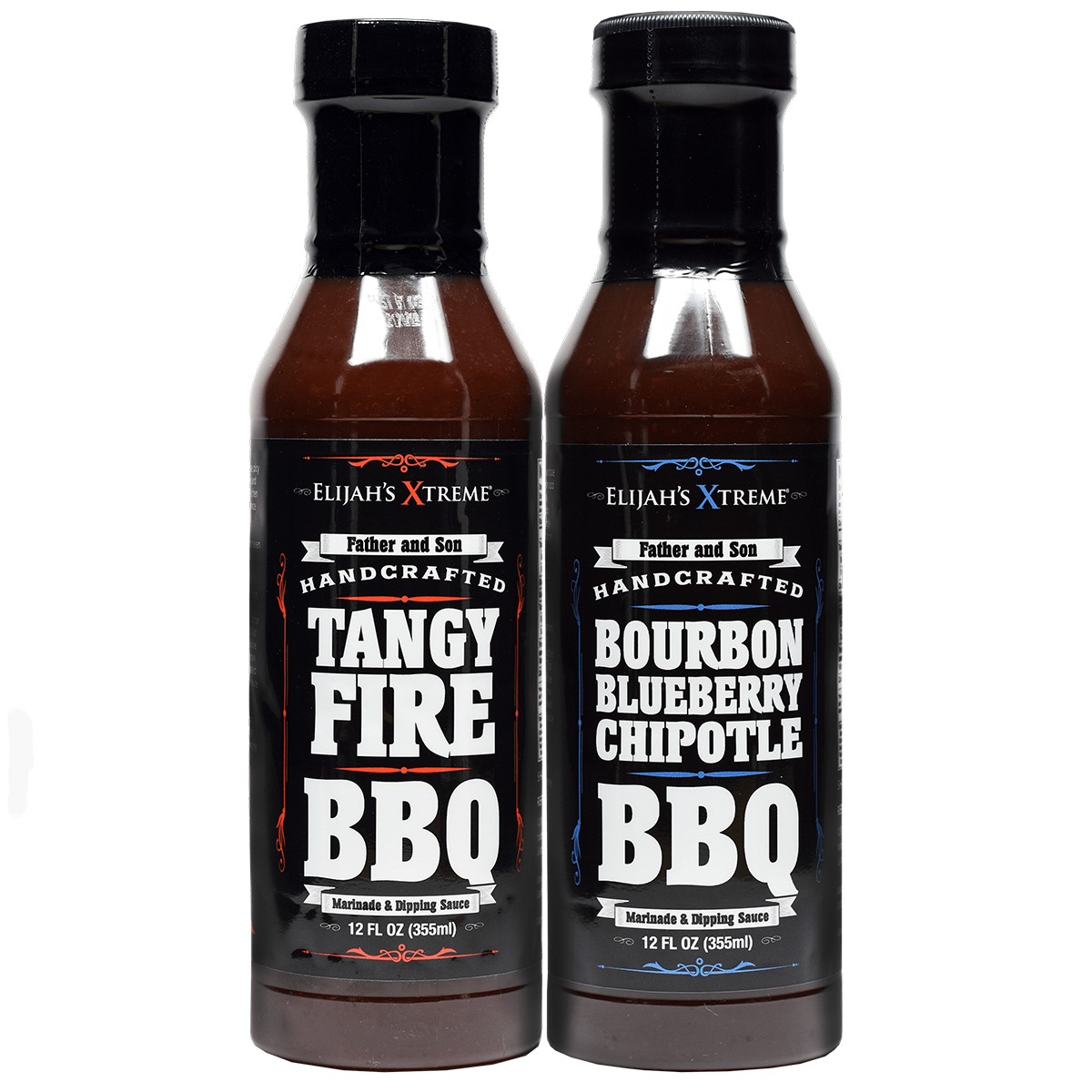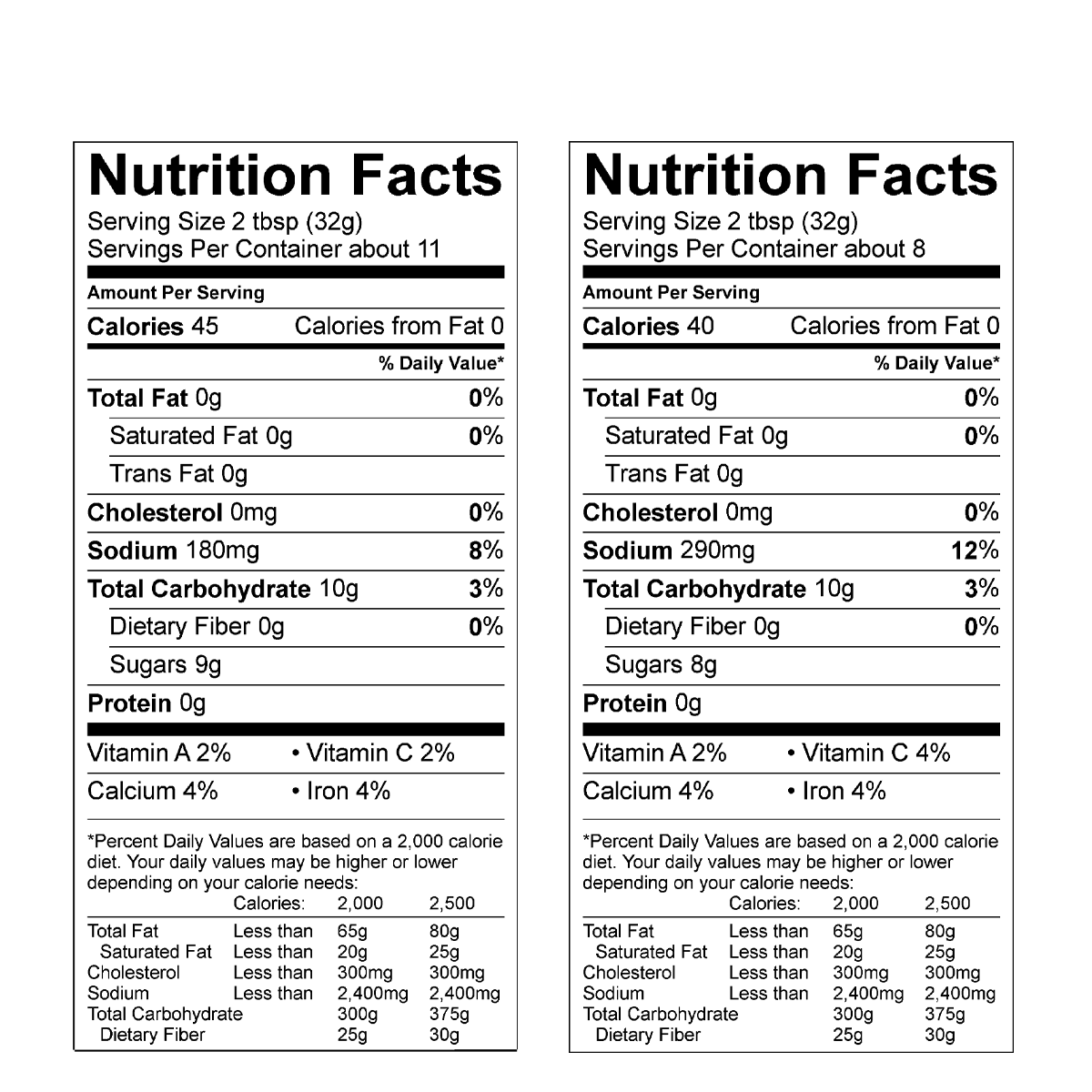 Elijah's Xtreme® BBQ, Marinade and Dipping Sauce Combo Pack
Undecided? Try one of each of our BBQ's … Get one Tangy Fire and one Bourbon Blueberry Chipotle! each bottle in 12 oz. 3x 2019 Scovie Award-Winning BBQ sauce. As a Steak Sauce, Mild BBQ, Grilling sauce. This us one unique sauce that makes burgers great! Awesome on Chicken, pork burgers and steak when grilling as a dip or marinade it. Great as a salad dressing! Gluten Free. No Corn syrup, uses pure cane sugar.
Elijah's Xtreme Gourmet Sauces® was created from a father and son passion for hot peppers and hot sauces. Our goal was to create hot sauces and other spicy products that are hotter than the average sauce and still have a great flavor. Over the last 6 years we have grown our small business to over 1,100 nationwide retailers and earned 55 awards for our products balance of heat and flavor. Thank you for considering our sauces, your support means the world to us!
- Elijah X
FREQUENTLY ASKED QUESTIONS
Do they still have flavor?
YES! Our sauces have won 55 awards for their unique balance of heat AND flavor.

How long does shipping take?
All orders are shipped out within 24 hours (you could get lucky and your order will be shipped out the same day!) – Single bottles are shipped USPS First Class - two or more bottles are shipped USPS Priority 2 Day shipping.

Do I need to refrigerate after opening?
You don't have to, but to best preserve the sauces it's a good idea to keep them cold.

No! No extracts in any of our sauces, just pure pepper heat.
Is Elijah's Xtreme Gluten Free/ Vegan?
Yes! We only use the best ingredients for our products.

Yes! All of our products come in boxes, perfect for gifts.
What happens if a bottle breaks during shipping?
Send us an email at Orders@ElijahsXtreme.com with a picture of the package and your order number. We will ship out your replacement ASAP!